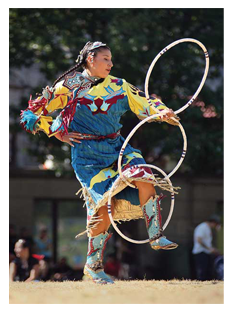 McGill University's Indigenous Awareness Week is designed to increase awareness at McGill about Indigenous peoples in Canada. The week honours the many Indigenous cultures across the country including the Métis, the Inuit and First Nations. The week also offers an opportunity to collaborate with community partners and draws active participation from McGill students, faculty and staff.
The week is organized by the Social Equity and Diversity Education Office at McGill University.
SEDE's Indigenous Educational Program seeks to develop a broad-based educational campaign by providing Aboriginal-specific programming and opportunities for bridge-building among diverse members of the McGill community.
For more information, please contact the Indigenous Education Advisor, Allan Vicaire, via email at allan.vicaire@mcgill.ca or by phone at (514) 398-3711.